Hair loss is a widely known condition as it is a common problem for people from all over the world, no matter the ethnicity, location, and gender. There are many elements that factor in hair loss such, such as genetics, stress levels, or health problems.  Every situation is different, and each case will call for a different hair loss cure. And so, we have compiled the most known and common remedies to the complication from various experts to help you fight the troubles of hair loss.
Diet
Although a bit cliche, it comes with no surprise that your food intake affects your hair situation greatly. Nutritious foods like salmon, chicken, milk, nuts, among others, can help you provide your system with the proper amount of protein, vitamins, and minerals that can effectively increase your hair growth. Green, leafy vegetables are also known to speed up the process.
Meditation and Exercise
Your stress levels also help shape your body. Whether it's a hectic work schedule or a busy household, how you handle tension from these activities also determine your physical health. Take a few minutes a day to find your center with meditation, and release your pressure with exercise. Not only will these help keep your mind sharp and your body in shape, but will also negate the stress factors that might affect your daily hair regrowth.
Massages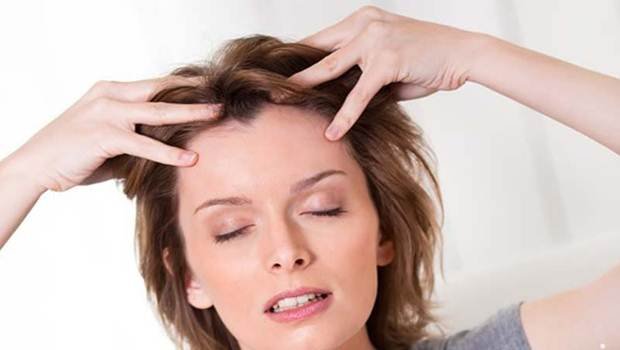 Regularly massaging your hair keeps the blood flow in good circulation. Aside from removing strains, this also drains toxins that pile up in your everyday life. Oil massages, whether with castor, olive, or coconut oil, are often suggested by experts.  This method helps your scalp in absorbing nutrients directly. Massage your head gently with it and let it sit there for a few minutes. Regular application will result to satisfactory and longer lasting results.
Water
Water affects your hair growth in two ways, by intake and washing. Drinking water regularly makes your hair stronger and longer with the refreshing nutrients it provides, so it is advisable to drink at least 8 glasses a day. In washing, experts suggest that regular washing is good, but over washing should be avoided as it destroys your hair and scalp as it removes the natural oil that preserves it. Keep it minimal unless really necessary in order to avoid putting too much chemicals in your hair.
Special Shampoos and Conditioners
As it is a long term process to grow and regrow your hair, proper care and maintenance is required to achieve the results you are aiming for. One of the best ways to do this is to put away the regular products and use special hair loss shampoos and conditioners for your hair. Partnered with a strictly followed washing habit, this is a surefire way to help you combat your hair problems and take care of your roots. It can also make the follicles stronger and the scalp healthier.
All in all, these are some of the best remedies for the condition. To find the proper and most effective hair loss cure for you, you can visit your local clinics and talk to specialists about your case, and learn more about how to further improve your hair growth. For faster and healthier results, utilize the tips and advices, and handle you hair with care.